Amy Rattner
---
Amy Storey Rattner grew up near Salinas, California and her love of the Monterey Peninsula has never waned. Today she lives in Woodside, California with her husband, two sons and three dogs. Amy received her BA and MA degrees from Stanford University and began her career as a graphic designer, working for Stanford and then for her own company, Kindred-Storey Designs. After the birth of her second son, Amy developed a passion for painting watercolors while taking classes at the Pacific Art League (PAL) in Palo Alto. She has not put the brush down since. After attending an intensive water media workshop in Taos, New Mexico led by famed watercolor artists Skip Lawrence, Christopher Schink, Fran Larsen, and Katherine Chang Liu, Amy discovered a new, fresh style of painting that is uniquely her own.
Amy's work belongs to private collections throughout the country, including those in Woodside, Carmel, Santa Fe, and New England. Her Patterns, Symbols and Culture series was featured in a solo exhibition at the Marjorie Evans Gallery in Carmel, California in September 2015 and her work is currently available online at Ugallery, a curated online gallery featuring top emerging and established artists from around the world, and at WOW! Gallery in Santa Fe, New Mexico. She is a member of Art Bias; the Santa Clara Valley Watercolor Society, the California Watercolor Association and the Pacific Art Leaguein Palo Alto.
Project 270 - Wyoming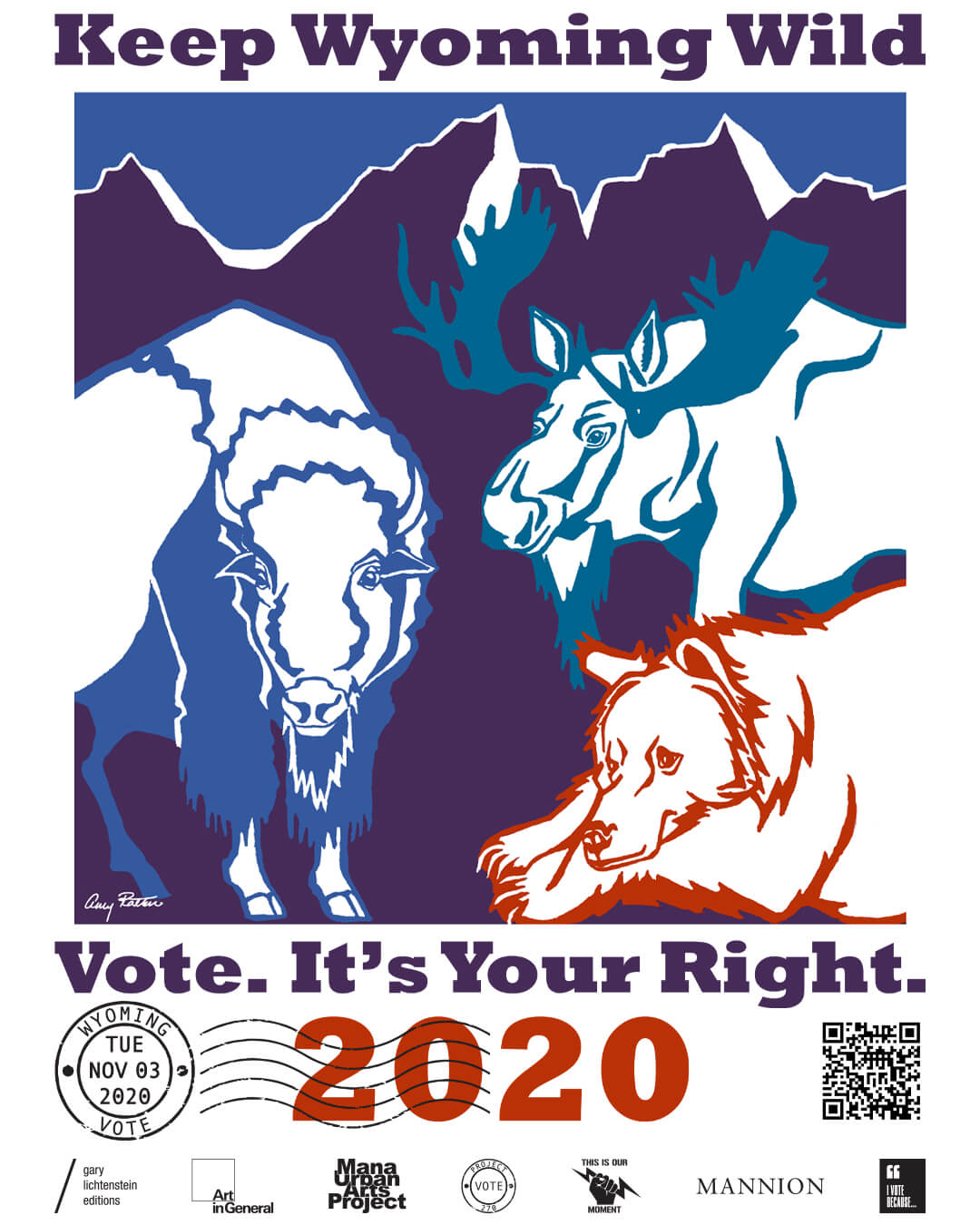 I vote to protect democracy and to protect our planet.