Logan Schmitt
---
Logan Schmitt is an illustrator who grew up in the woods in Wheeling, West Virginia. His fascination with nature and the small places of the forest are ever-present in his work and are a continual source of inspiration. Stylistically, he uses lots of lines and flat colors to present animals and other natural elements in an otherworldly light. When he isn't illustrating posters for bands or designing t-shirts, you can find him somewhere in the woods or down by the creek. He lives in Wheeling with his wife and owl figurines.
Project 270 - West Virginia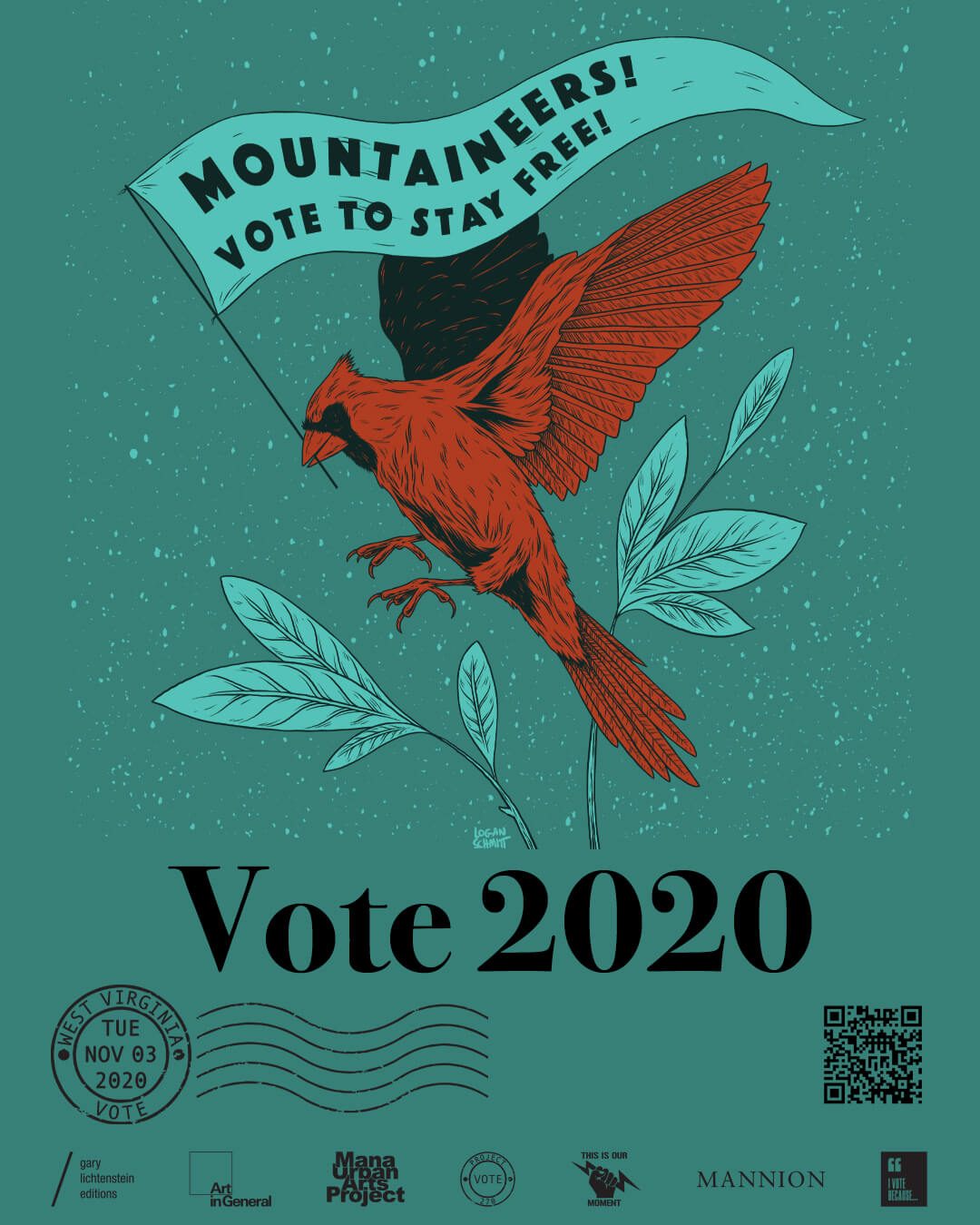 I vote because I want our government to work for all people, and not just for the privileged, big corporations, and the ultra-wealthy.