Ben Schuh
---
Ben Schuh is a Des Moines artist and muralist.
An 8x exhibitor at the Des Moines Arts Festival, Schuh's paintings have been displayed across the U.S., Canada, and Europe. After graduating from Grand View University, Ben traveled the world and exhibited in a number of national arts festivals in Colorado, Michigan, Arizona, Texas, and the Midwest.
Top highlights include: Highland Park/Oak Park, Beaverdale, Community Foundation of Greater Des Moines, Drake Univ., Mercy Medical Center, Eagle View Lofts, PricewaterhouseCoopers, Stivers Ford, Clarion, Main St Wadsworth (OH), and Exile Brewing Co. His high profile #CheersFromDesMoines mural for Exile Brewing has garnered international attention and been featured on national television.
Project 270 - Iowa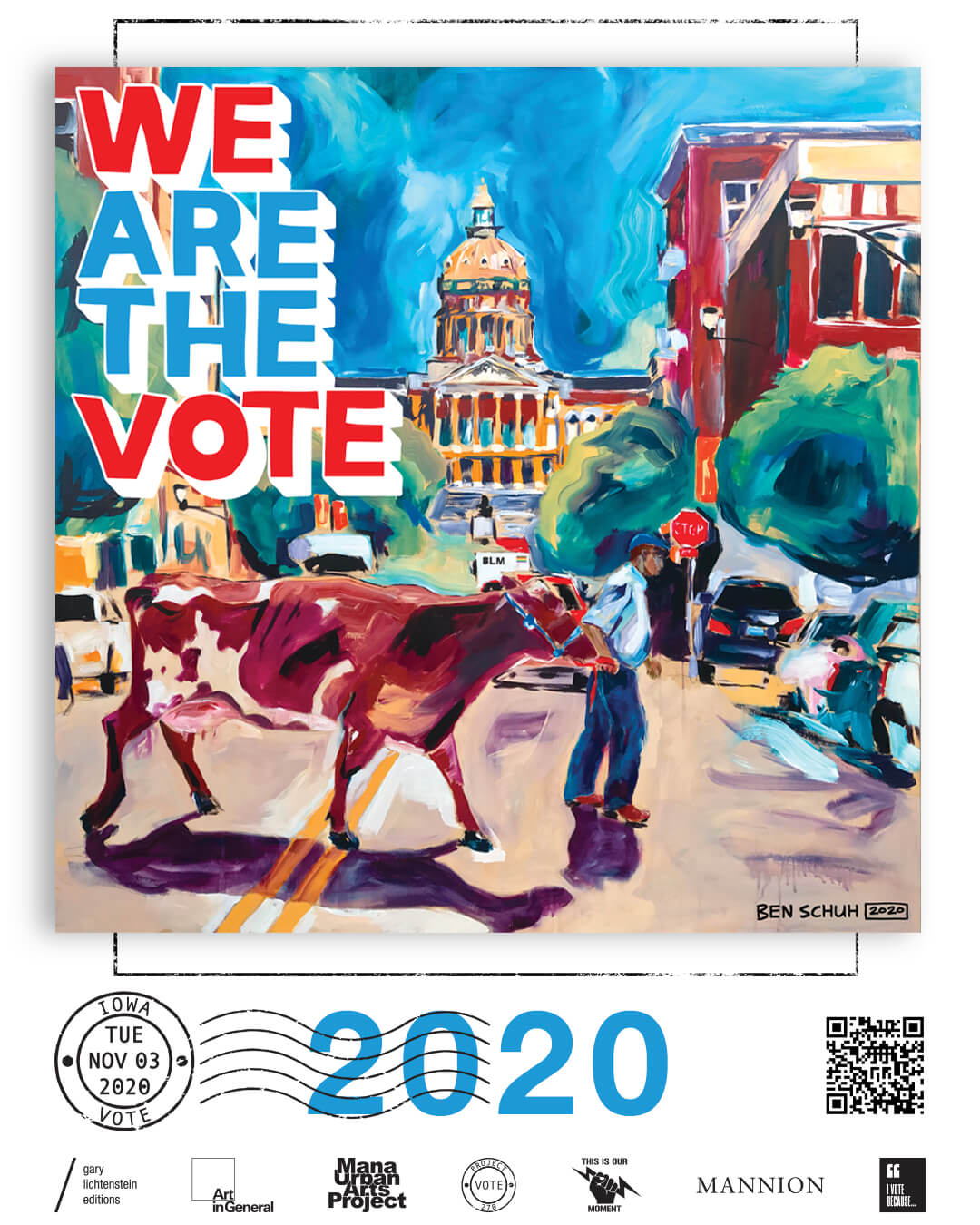 I vote because I want to see change.