Clark V. Fox
---
Clark V. Fox started making art full time in Houston, TX at age 5 and never slowed down since. Fox studied with Japanese art master Unichi Hiratsuka (1895-1997) in the early 1960's. He took a figure drawing class with the painter, Lennart Anderson (American, 1928-) in Brooklyn 1965-1966, painted on projects with the color field painters, Gene Davis (American, 1920-1985) and Thomas Downing (American, 1928-1985), but is largely self taught.
Any idea of organized education was abandoned to work against the war in Vietnam. He copied portrait paintings at the National Gallery of Art in Washington, D.C. His work is in numerous public and private collections including the National Gallery of Art, Corcoran Museum of Art, Phillips Collection, Katzen Museum of the American University, The George Washington University, and The Library of Congress, The National Museum of American Art, The Smithsonian Institution, and The Washington Post Art Collection, Washington, D.C.; The Carnegie Institute Museum of Art, Pittsburgh, PA; The Cooper-Hewitt Museum, New York, NY; The Everson Museum of Art, Syracuse, NY; The Metropolitan Museum of Art, New York, NY; The Palm Desert Museum, Palm Springs, CA; The Philadelphia Museum of Art, Philadelphia, PA, Washington & Lee University, Lexington, VA; The Delaware Museum of Art, Wilmington, DE; Jane Vorhees Zimmerli Art Museum at Rutgers University, Brunswick, NJ; and Monclair Museum of Art, Monclair, NJ.
Project 270 - Washington D.C.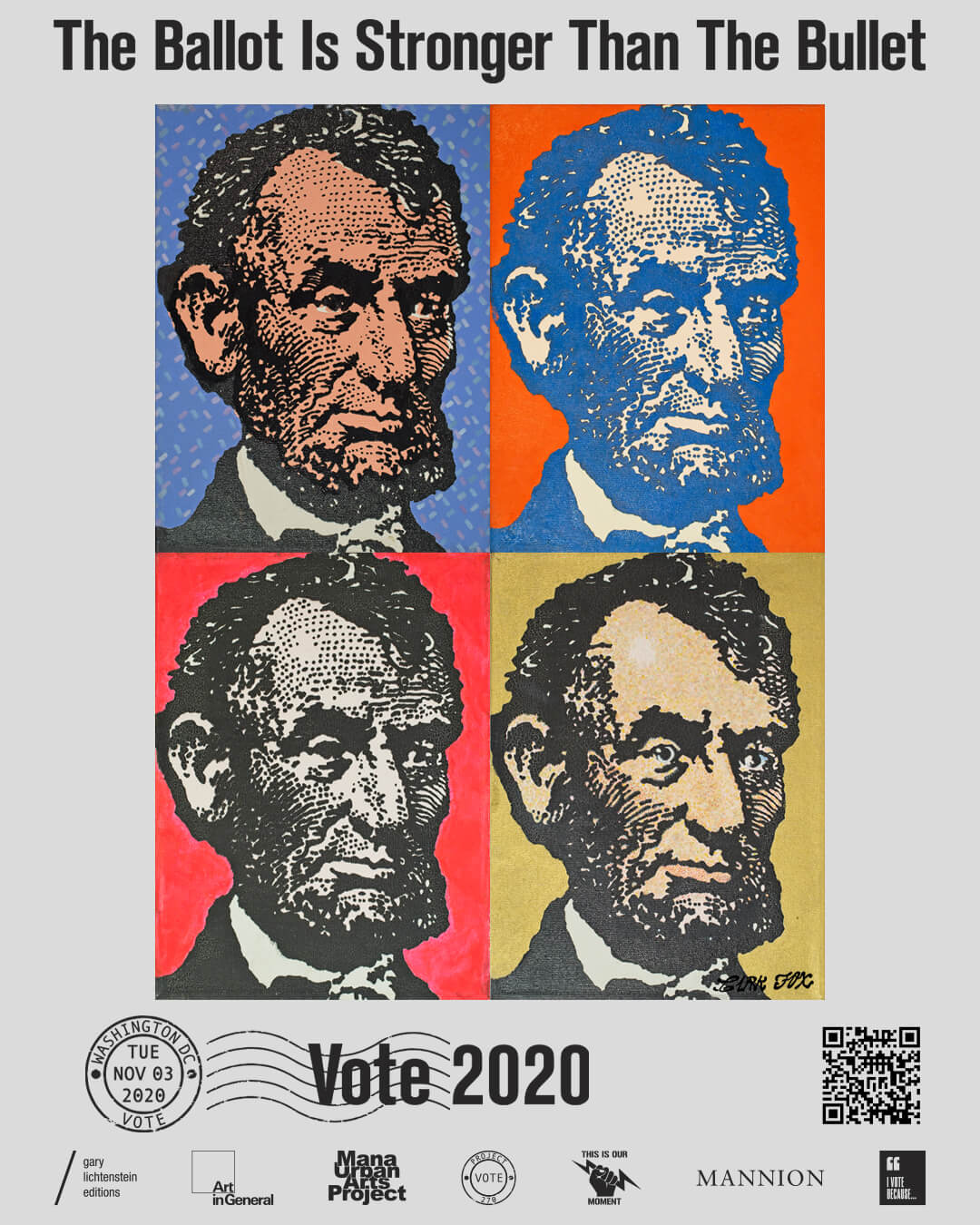 I VOTE because nobody will ever deprive the American people of the right to vote except the American people themselves, and the only way they could do this is by not voting.