Daniel Minter
---
Daniel Minter is an American artist known for his work in the mediums of painting and assemblage. His overall portfolio often deals with themes of displacement and diaspora, ordinary/extraordinary blackness; spirituality in the Afro-Atlantic world, and the (re)creation of meanings of home. Minter works through varied media – canvas, wood, metal, paper. twine, rocks, nails, and paint – and this cross-fertilization strongly informs his artistic sensibility.
Minter's work has been featured in numerous institutions and galleries including the Portland Museum of Art, Seattle Art Museum, The Charles H. Wright Museum, Tacoma Art Museum, Bates College, University of Southern Maine, Center for Maine Contemporary Art, The David C. Driskell Center and the Northwest African American Art Museum.
Project 270 - Maine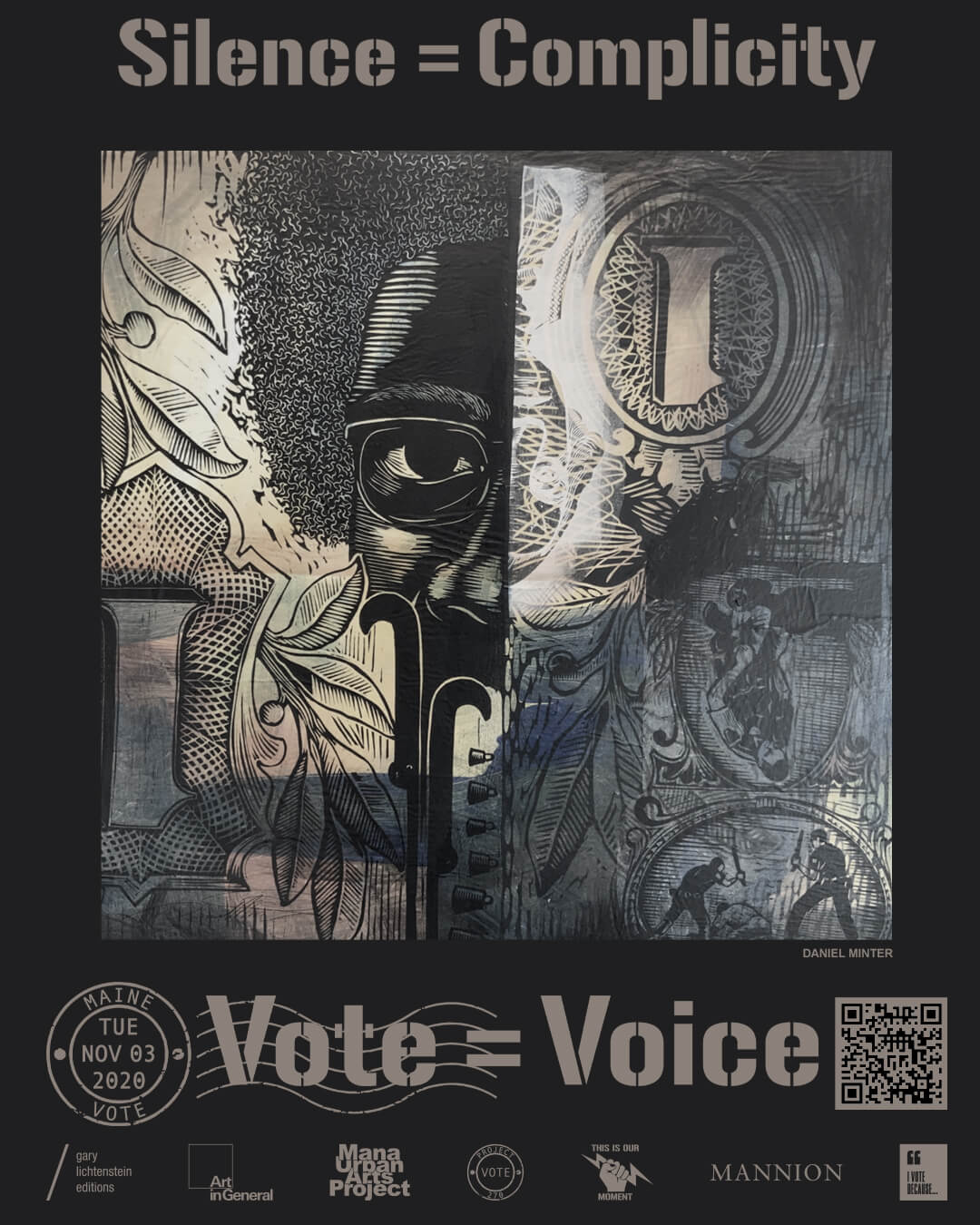 I vote because my vote is my voice. Those who wish to subjugate us have been doing everything they can to silence us, and if we stay silent others will take that silence as agreement.