ENX
---
ENX is a New York based stencil artist whose pro-animal artwork is raw and urgent. Absorbing wild animal vibes against our disheartened urbanity, she has been struggling for years to make a wolverian difference through her obsessive stenciling and stickering campaigns. For ENX, wolves should reign supreme, once again, and no savant stencil technique is required to prove that claim to be true and essential. With her frontal street interventions, ENX seeks no less than to recreate a universe where wolves, foxes, and bears may once again roam freely in our cities and in our lives.
When once asked about her activism for animal rights and conservation, ENX replied:
Artists are kind of lightning rods of society. We have to continue to always strive better as a whole towards animals. Everybody should be doing this … I just feel devastated about everything that is going on all the time … Global warming, climate change, cutting the rainforests … It is terrible. It is unforgivable. So I have put them all up on the street.
ENX collaborated extensively with Cost, Revs, and Space Invader throughout the 2010's, and her tags can be seen all over NYC and Paris. Her work has been acquired for private collections and has been featured in public galleries like the Bushwick Collective.
Project 270 - New Mexico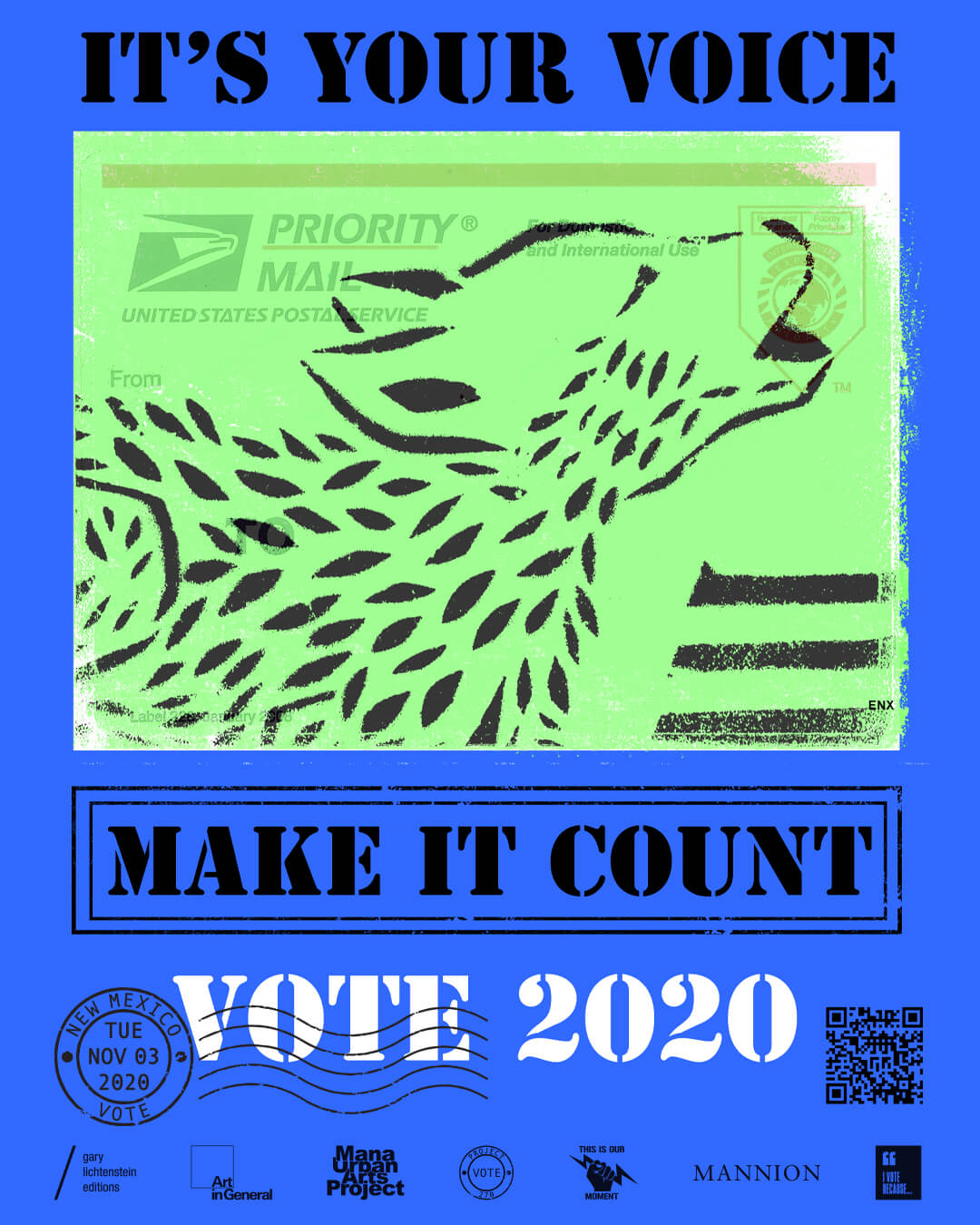 I vote to protect wolves and all wildlife, because Climate change is real, and because Black Lives Matter!