German DuBois & La Yera
---
German DuBois III, is a professional educator, with over 25 years of experience in Non Profit Executive Management, who has dedicated his career to developing youth, families and communities. Born and raised in the Bronx, this native New Yorker brings a wealth of knowledge to South Florida.
With a Master's in Education from Columbia University Teachers College, and his Bachelor's of Arts from Colgate University, German's passion for youth development began as a teacher at Roosevelt HS in the Bronx. As founder and Executive Director of HOPE Murals, German is also well known for his passion and capacity to leverage the Power of Art to affect change in the lives of those in the greatest need of support. He lead the Puerto Rico Hope mural campaign, raising awareness about the ongoing struggles for survival in Puerto Rico, via the aftermath of Hurricane Maria, and mobilized Muralists during Art Basel 2017 to paint a massive collection of murals and raise funds to support relief efforts.
Multi-disciplinary Latina Artist, Belkis Gonzalez aka YERA is based in Miami, FL. As a young artist from the age of 10, and often the quiet one in the room; I quickly embraced the platform that art provided me to loudly express my passions and creatively mirror images of the current times.
Throughout the years my creative juices have been extracted from the fruits of countless collaborations amongst my peers, commercial businesses, personal commissions, art spaces and philanthropic projects with community-based organizations.
Project 270 - Florida (Miami)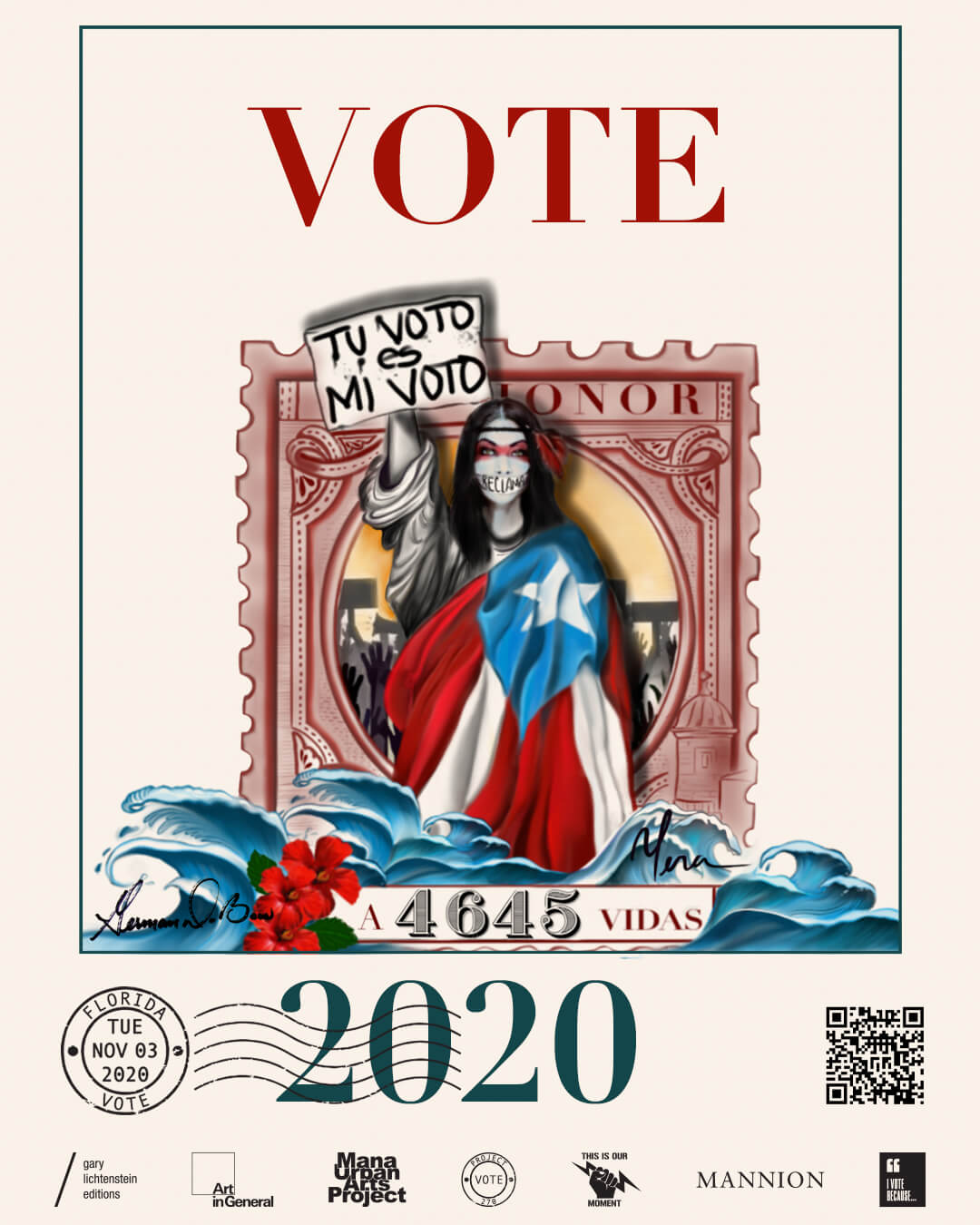 I vote because it is my responsibility to be a voice for the millions of my Puerto Rican brothers and sisters who can't!!!