Jason Naylor
---
Jason is an award-winning artist, designer, and creative director based in Brooklyn. After earning a BFA in graphic design from Brigham Young University, he moved to NYC to immerse himself into the life, color and magic of New York. He began his professional career working in the Creative Department of M·A·C Cosmetics, where he learned about the business of art and design, and developed his taste for spreading life and color into any and every project he could get his hands on. Six years later, Jason set out to start spreading his own message into the world.
Jason's work consists of bright colors and rich blacks, and regularly contains messages of love and positivity, as he believes that kindness is the key to success. He works in both digital and traditional media, and while his work ranges from typography and illustration, to products and large scale murals, the immediately recognizable commonalities found in his work are his electric color palette and his positivity. Jason's work has received global recognition including the Golden Novum Design Award and two CLIO Bronze medals. It has been featured in numerous publications and blogs and he has been featured on HGTV and the Discovery Channel. In 2018, Jason was named by BUMBLE as one of the 100 Most Inspiring New Yorkers, and his upbeat, colorful creations have found partnership with a range of brands such as Coach, Pepsi, Guess, XBOX and Maybelline.
Project 270 - Utah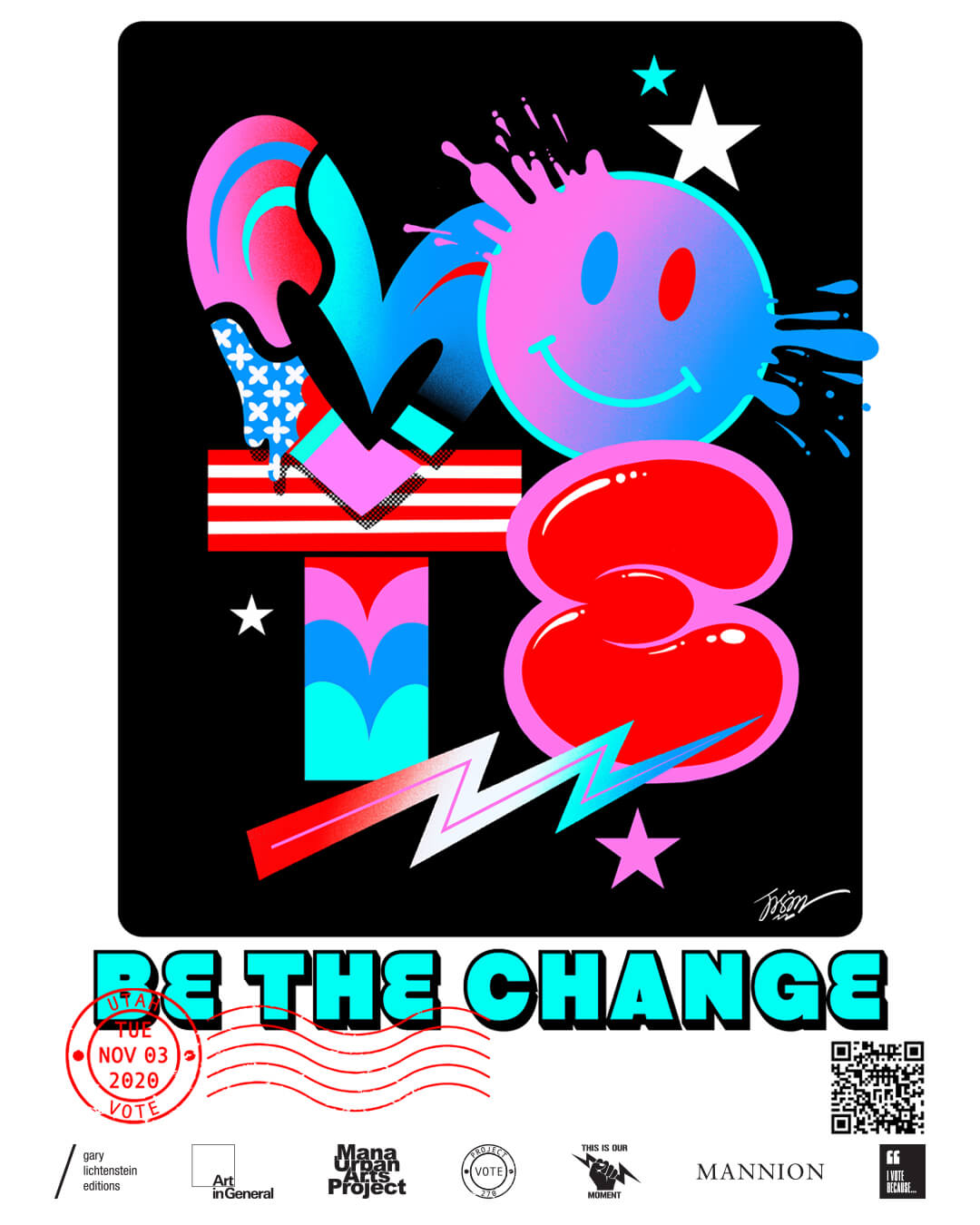 I VOTE out of love, because I believe that LOVE can change the world.