Lauren Hana Chai
---
Lauren Hana Chai is known for contrasting her traditional Korean upbringing with her modern American life. The first in her family born in America, she was raised by her South Korean grandparents in Hawaii before moving across the Pacific to San Francisco to study at the Academy of Art University.
Her current series places side by side traditional elements, such as Korean folk art and Buddhist temple architecture, and modern elements such as interracial relationships or sexually charged figures. She has been featured in NBC News, KBS World Radio, Houston NPR, and the Honolulu Star Bulletin.
Project 270 - Hawaii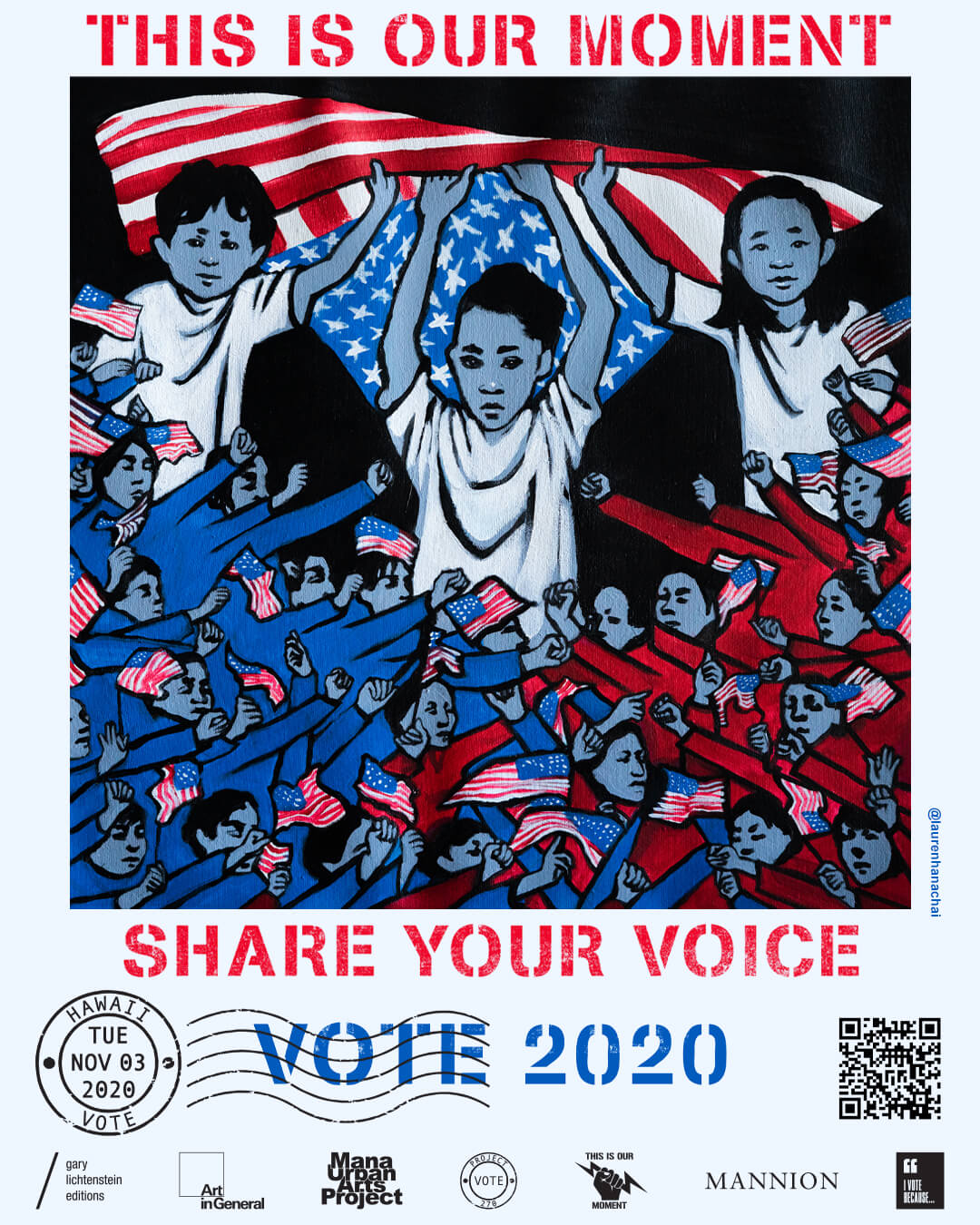 I vote to help shape our children's future and for true freedom in this country.