Ninobuni
---
Juan Muniz is a Las Vegas based artist who is known best for his creation of the pop art character Bunny Felipe. With the message of "Say it simple, mean it deep" He currently shows his original works in LA, NY, SF, Japan & London. Locally his main gallery is Wyland gallery at the Venetian casino and Goddard gallery at Planet Hollywood. With commercial art and murals inside the cosmopolitan and paris casino there is no end in sight to where his bunny art can go.
Project 270 - Nevada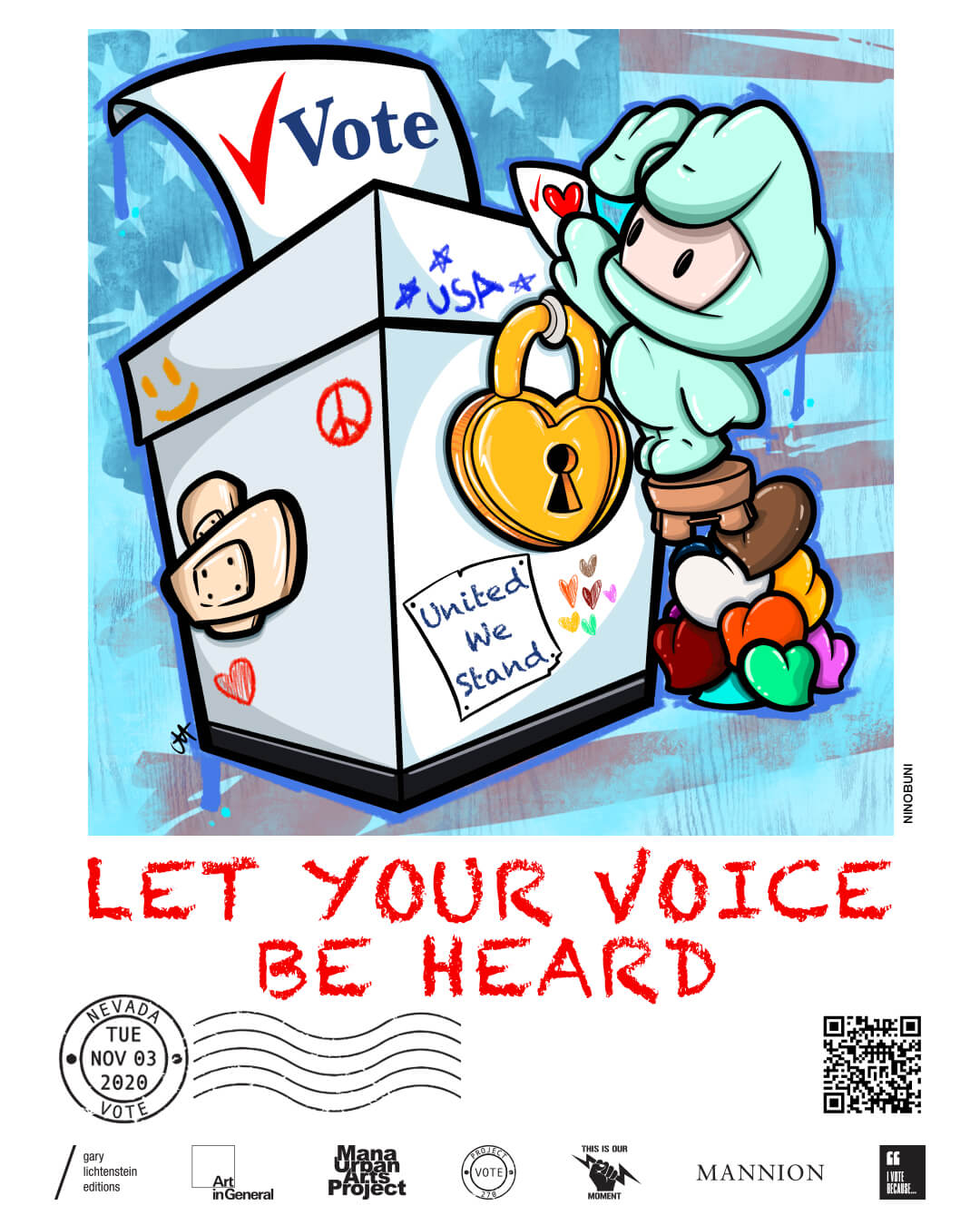 Not only will it be my first time as an American citizen to do so, but I vote because I want a better world for my daughters.