Swoon
---
Caledonia Curry, aka Swoon, is a Brooklyn-based street artist. Drawing on both realistic and fantastical elements, Curry has been transforming the world with her immersive installations, wheatpaste portraits, and community-based social justice projects for the last two decades.
While Callie's work has adorned the walls of more classical institutions—including New York's Museum of Modern Art, the Institute of Contemporary Art in Boston, and the Tate Modern—her overarching aim is always to create accessible art that transports audiences while simultaneously shedding light on pressing social and environmental issues. Most recently, she has begun exploring visual storytelling through film and animation.
Project 270 - Connecticut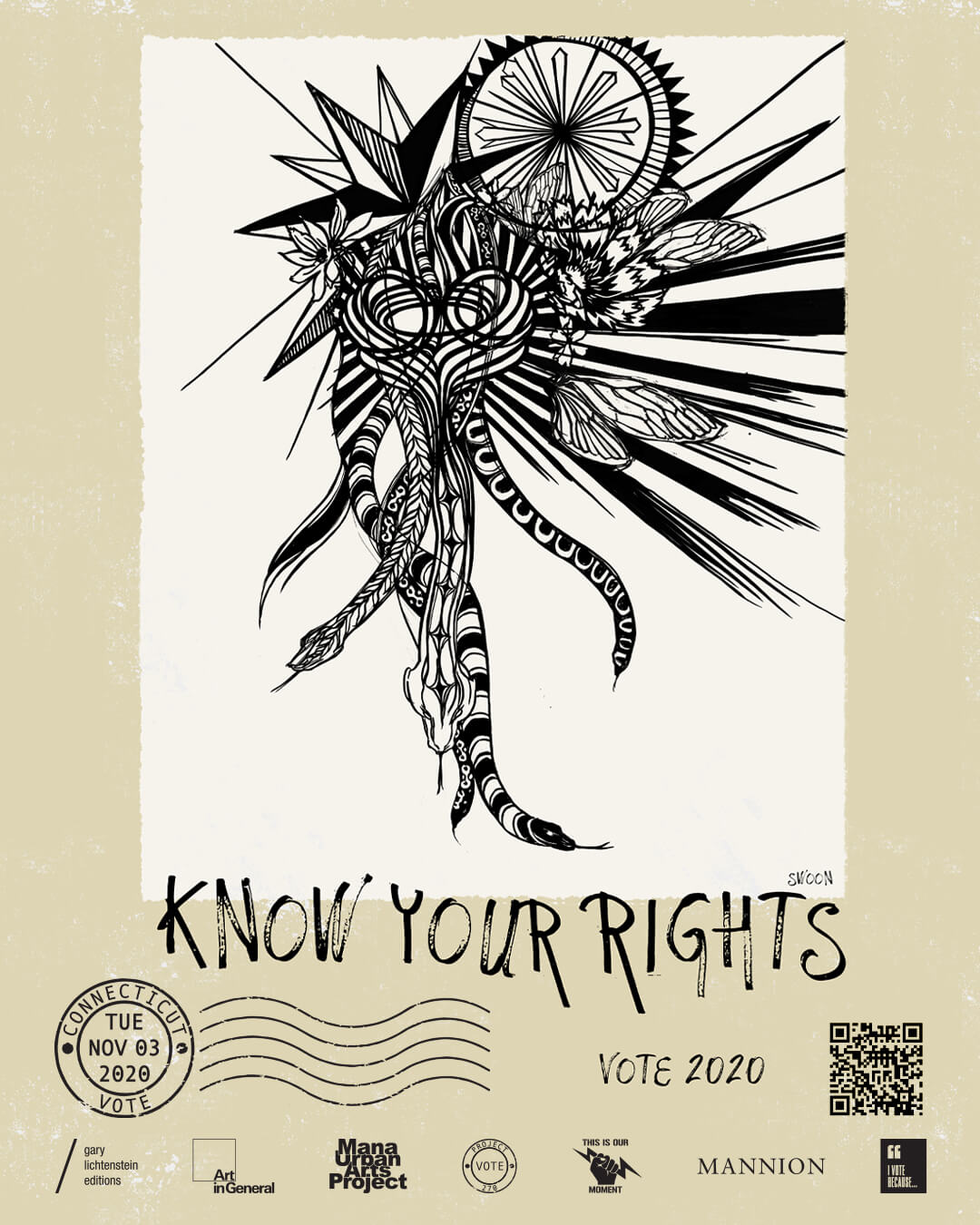 I vote because the incredible luxury of living in a democracy is one that requires our participation.