Tylonn Sawyer
---
Tylonn J. Sawyer is an American multidisciplinary artist educator and curator. Trained in the figurative arts based practices Sawyer's work juxtaposes themes of identity–both individual and collective–with investigations of race and history in popular culture.
Born and raised in Detroit, Michigan, Sawyer has been included in solo and group exhibitions throughout the United States and abroad, including; the Venice Biennale, Italy; Texas A & M University, Texas; The Museum of Contemporary Art Detroit, The Charles H. Wright Museum of African American History, The Detroit Institute of Art, Michigan; Heron Arts, San Francisco; Kravets/Wehby Gallery, Rush Arts & The New York Academy of Art, New York, amongst others.
Sawyer holds an MFA in painting from the New York Academy of Art Graduate School of Figurative Art program and a BFA from Eastern Michigan University.
Project 270 - Michigan (Detroit)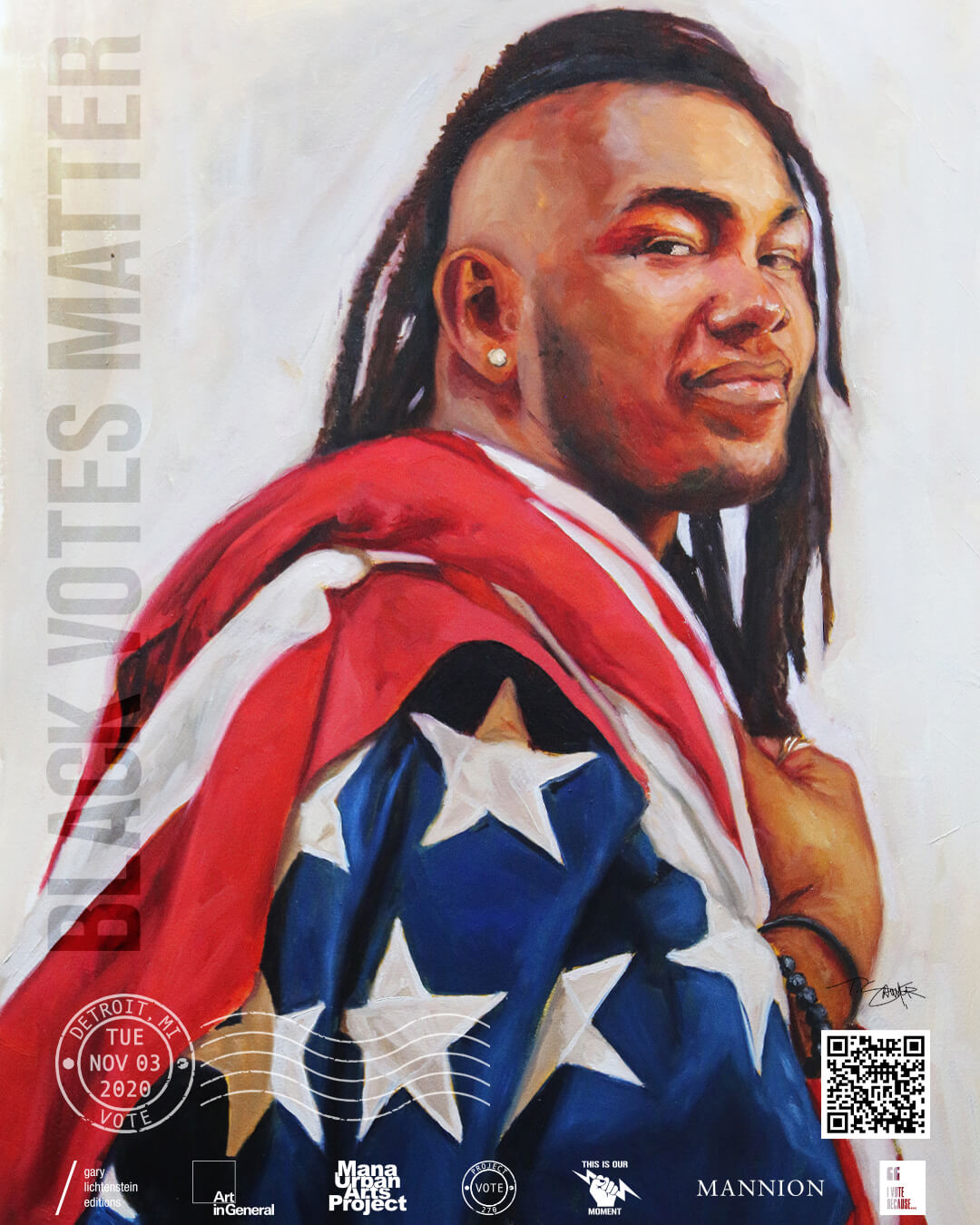 I vote because black votes matter. We have to show up and vote for the changes we want to see.