Juxtapoz Clubhouse 2016
---
For Miami Art Week 2016, 1xRUN partnered up with Juxtapoz Magazine and Mana Urban Arts Project as part of the Juxtapoz Clubhouse which featured original artwork, indoor murals and installations, a beauty shop, cafe, artist signings & new print editions, art books along with tons work new and old from 1xRUN alumni from around the globe.
Transforming the bare bones warehouse space, the front room at the corner of 24th and 5th was filled with massive installation pieces from 1xRUN alum Cey Adams, Cinta Vidal, Alex Yanes, Fintan Magee, Zio Ziegler, Low Bros and Wolfbat aka Dennis McNett. McNett brought his immersive Fenris installation, looming large with a huge talking head ominously overlooking the front room alongside an installation and impromptu tattoo shop from artist Scott Campbell which New York City gallery Milk brought back for the latest iteration of Whole Glory.
Rounding out the large open room, the 1xRUN x Juxtapoz Clubhouse Bookstore featured a new print suite with releases from Cyrcle, Cash For Your Warhol (CFYW), Fintan Magee, Ravi Zupa, Atomik, Alex Yanes and Brandon Boyd. (There are extremely limited quantities remaining so be sure to grab yours now before they are gone!) The pop up show also showcased new Juxtapoz and 1xRUN merch, as well as featured artist t-shirts, hats, pins and more from Andrew Schoultz, CFYW and ABCNT printed by our good friends at Jakprints! Tying the room together, Jesse Kassel and Noah Levy took over the space with a new indoor mural wrapping around the book store from top to bottom.
— via Juxtapoz.com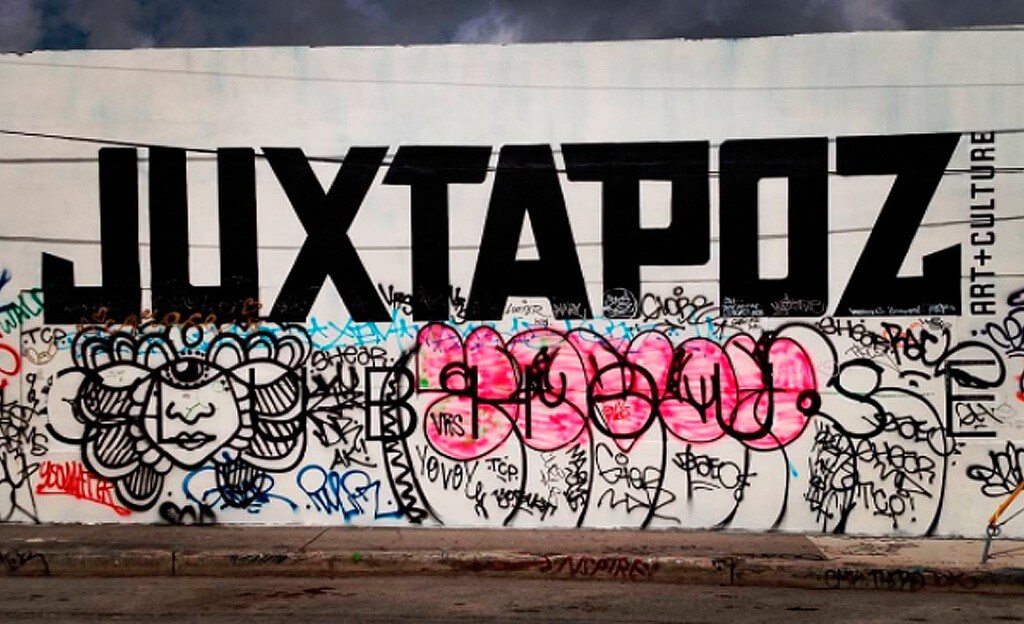 5th Ave. @ NW 22nd St. Wynwood – December 4, 2016