Shepard Fairey: Natural Spring
---
Mana Contemporary recently partnered with renowned street artist Shepard Fairey (also known as OBEY GIANT) to create one of his most monumental works to date.
Natural Springs, part of a long-term collaboration between Mana Contemporary, Fairey, and Jonathan LeVine Gallery, measures 147 feet wide and 47 feet tall, and took Fairey and his crew five days and 200 cans of spray paint to complete. The mural is part of the Mana Urban Arts Project at the Ice House, a 100,000-square-foot former ice factory at 581 Monmouth Street in Jersey City, NJ, and is visible to millions of drivers traveling between Jersey City and Manhattan via the Holland Tunnel. The long-term installation coincides with work by Fairey on view on Mana's fourth floor.
After more than two decades as a professional artist, Fairey's work is recognized internationally, as his particular aesthetic sensibilities—Russian Constructivism, Chinese Communist propaganda, and Americana—exemplify his philosophies and critiques of the ever-changing political landscape. Best known for his iconic Barack Obama Hope poster and his ubiquitous OBEY Giant street art campaign, his works retain a rebellious spirit of nonconformity.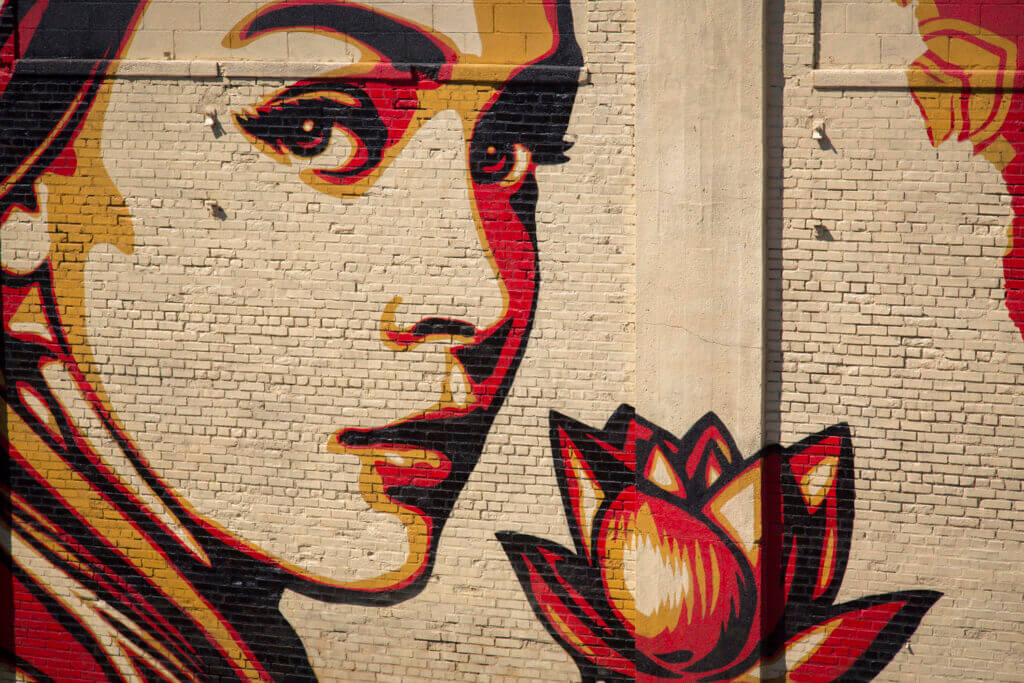 581 Monmouth St.Jersey City, NJ – December 31, 2015